Proyecto "Desigualdad, Pobreza e Igualdad de Oportunidades"
El origen social influye en la posibilidad de tener mejor empleo y más salario
Welcome to my personal Web page. I am a lecturer in Economics at the Universidad de Alcalá (Spain) and I work within the Department of Economics. I obtained my Ph.D. in Economics at the European University Institute (EUI, Florence) and my main research interests span from the general theory and measurement of wellbeing to the statics and dynamics of the income distribution, poverty, inequality, the intergenerational transmission of opportunities, gender discrimination in the labour market and fiscal + social policy evaluation using microsimulation techniques such as EUROMOD (see JRC). I am a member of the research group on inequality and poverty EQUALITAS, main researcher in WEIPO (Wellbeing, Inequality, Poverty and Public Policy group) and external resercher at ECOSOT and member of the advisory council in IELDE.
Bienvenido/a a mi página web. Soy profesora de Economía en la Universidad de Alcalá y estoy integrada en el Departamento de Economía. Obtuve mi doctorado en el Instituto Universitario Europeo (IUE, Florencia) y mis intereses de investigación se centran la medición del bienestar, la dinámica de la distribución de la renta, la pobreza, la desigualdad, la transmisión intergeneracional de oportunidades, la discriminación de género en el mercado de trabajo y la evaluación del impacto distributivo de los impuestos y las políticas públicas utilizando técnicas de microsimulación como EUROMOD (ver JRC). Formo parte también del grupo de investigadores expertos en el análisis de la desigualdad y pobreza EQUALITAS, investigadora principal del grupo WEIPO (Bienestar, Desigualdad, Pobreza y Políticas Públicas), colaboradora externa de ECOSOT y miembro del comité científico del Instituto de Estudios Laborales y de Desarrollo Económico IELDE.
Address: Fac. CC. Económicas, Empresariales y Turismo, Plaza de la Victoria s/n, 28802 Alcalá de Henares (Madrid) Spain.
Office: B2, La casita (buhardilla)
website: www3.uah.es/ocanto
E-mail:
olga.canto@uah.es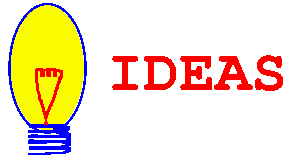 This site was last updated:
15th March, 2017